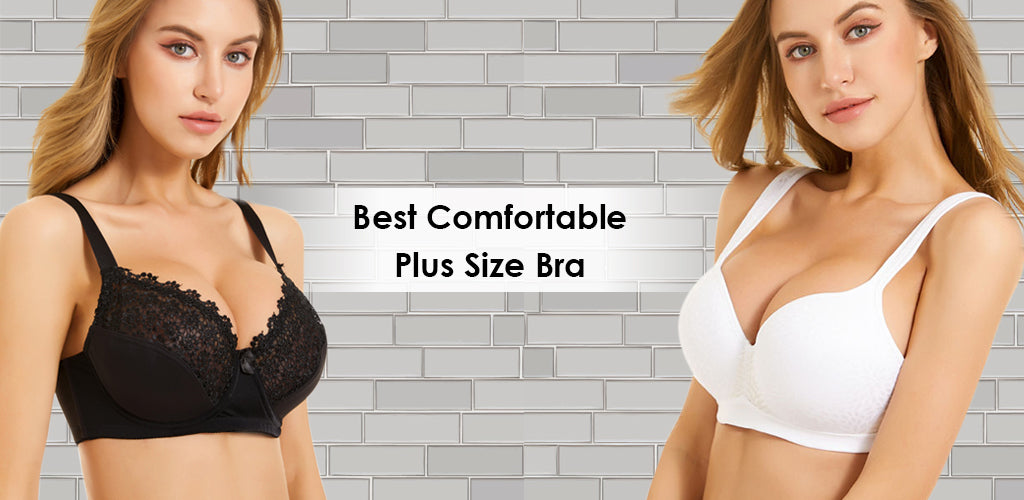 Shopping for plus size bra was a complete drag, finding your size was nearly impossible earlier. But now when you fall in love with a beautiful, sultry, and comfortable plus size bra, then you find out It seems sexy figure has no size. Shopping for plus-size intimates and lingerie that was both stylish and comfortable used to be incredibly and annoyingly difficult. This is exactly why the Innerwear collection wanted to change things up! Large bust women deserve to dress in stunning undergarments too, without sacrificing the added support and structure.
Thankfully, these days, Innerwear a leading lingerie brand in Australia offers the most comfortable plus-size bra. They believe plus-size bra wearers should have so many worthy options to choose from as anyone else. We found the best Comfortable Plus Size Bra for every situation and preference, to make your shopping as easy as possible. Whether you've been looking for a balconette bra that's comfy enough to make you forget you're wearing a sexy style bra that will make you feel like an old Hollywood film star, we got you covered. Innerwear the best brand for plus-sized women to feel confident, supported, and sexy, with bras that fit curvy women no matter their cup size. They have a super sexy and wide array of the best bra for plus-size saggy breasts with affordable pricing.
Shopping for a Comfortable Plus Size Bra for the sexy curve can be quite exciting.
Check out we've nailed down our top 10 D+ winners that will flaunt your sexy curves beautifully! It will make you feel glamorous, beautiful, and lifted!
1. Balconette bra: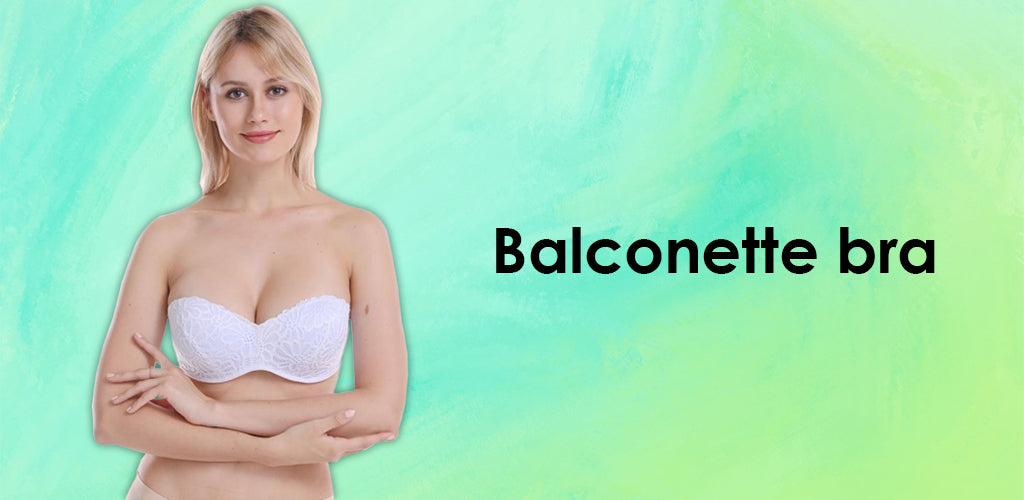 This style of balconette bra is loved so much by many women and they tend to wear it as their basic bra. It exposes your breasts a bit more and has less coverage than a full cup style It is a comfortable large-size bra for plus-size women. The straps of a balconette are a wider set and are a good match for lower-cut tops, dresses and also work well with high necklines as they give great support and a rounded uplifted shape.
2. Strapless Sensation:
A multi-way comfortable plus size bra for curvy couture. It is a necessity if you want to wear your strapless dress or low-cut top without showing the straps. It can work for DDD cups and larger cups, many women with larger breasts enjoy a strapless bra. You'll get endless options for a smooth, no-show look for removable straps. You can wear straps in halter, center halter, and straight back position or crisscross for a racerback look. You can even opt for a one-shoulder strap. A strapless bra band gives great support, contoured and wired cups give you extra support.
3. Demi cup bra: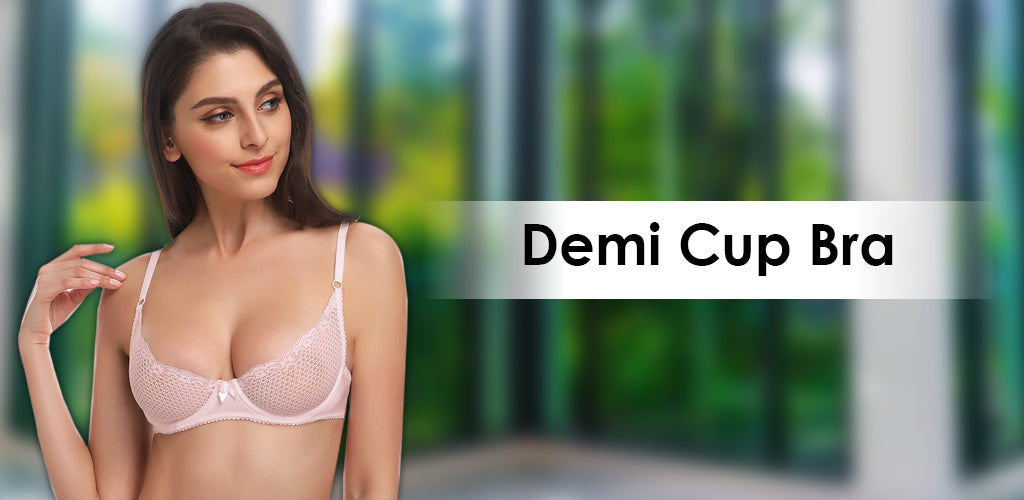 A demi-cup bras are defined by their unique cups, which cover most of your breast tissue but are low cut enough that they don't peek out when you wear a V-neck dress. Get a more natural push-up just by showing more of your breasts with this style of bra. This style of bras looks great under everything from formal gowns to casual T-shirts. Many women wear a demi bra as their basic daily bra, it has unlined or foam-lined cups.
4. Comfortable plus size sports bra:
It has wide straps and a blend of lycra spandex and moisture-wicking fabric for high-impact activities. It comes in a variety of different colors and sizes to suit any bust. This plus-size sports bra has a convenient, durable hook and eye closure on the front and a wide band at the bottom to keep it from slipping up while you go for a run. It has a slight sheen and comes in diverse colors. It is of incredible quality and provides support.
5. Push-up bra: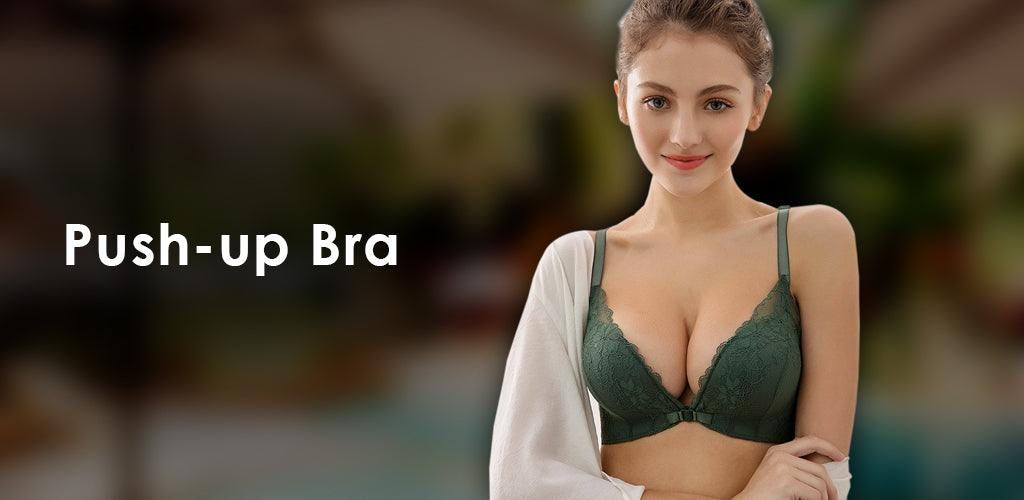 This push-up bra gives a nice silhouette that enhances the dress or top that you wear. Most of them are designed with soft foam at the bottom or sides of the cup. It not only enhances the appearance of your breasts but also boosts your confidence, and fits an outfit well. Innerwear Australia is a great brand that has a lot of push-up styles to choose from.
6. Comfortable plus size lounge bra: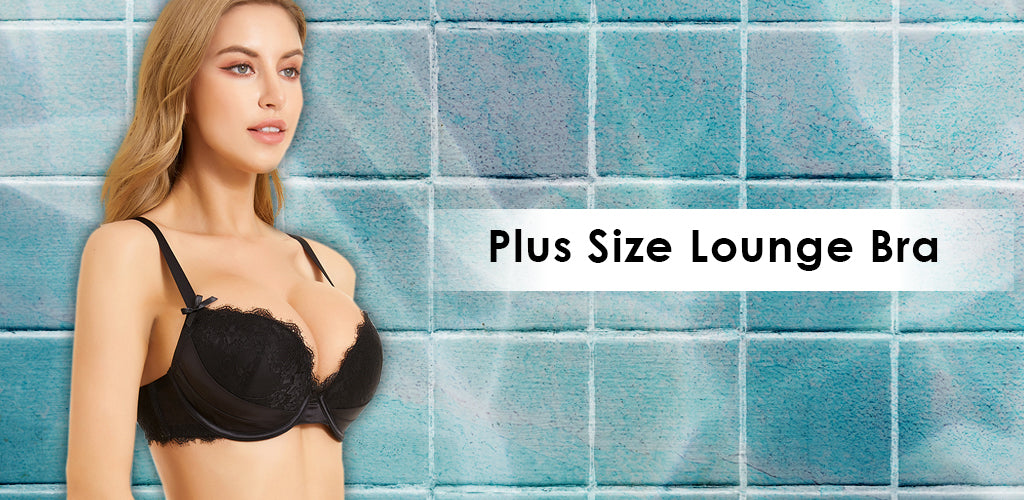 This type of bra is a popular option for women who don't want to go bra-free when they're sleeping. Those women who are pregnant or just had surgery and experiencing breast soreness or tenderness may find lounge bras more comfortable. It is the kind of bra you'll want to have on at the end of a long workday.
7. T-shirt bra:
This type of bras is designed to appear invisible underneath your clothing. It may be your favorite t-shirt bra, many plus-size women love underwire bras for their great support. A wired bra should make you feel comfortable if you are a DD plus. They are lightly padded, molded and can be worn with everything.
8. Butterfly bra:
If any woman needs some extra back support but not a compromise in fashion then she should go for a butterfly bra. They feature two closures, holding you in while supporting your back all at the same time. In addition, they also provide regular closure bras, unlined options, and even those with no underwire for all-day comfort no matter your shape or size.
9. Wire-free front closure bralette: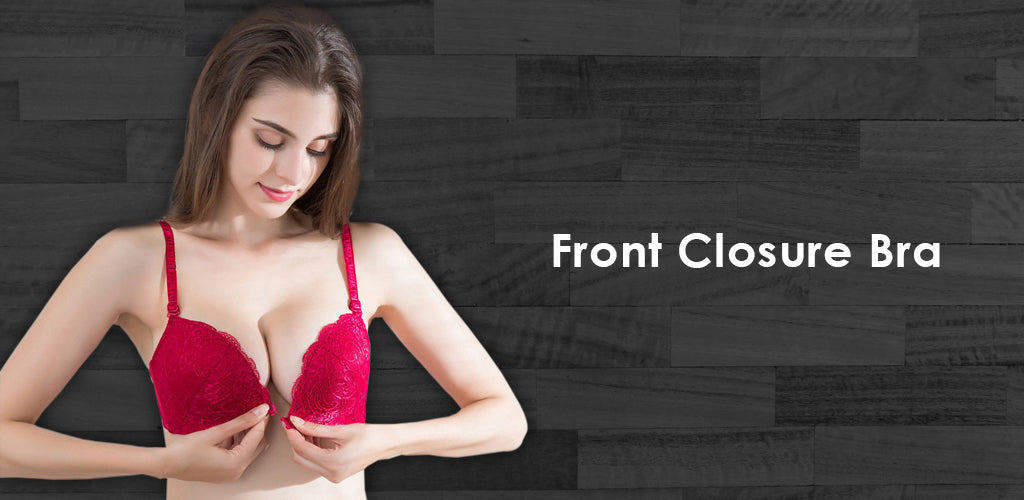 It is the best comfortable plus size bra with no underwire for women with larger boobs as it provides additional support. The main benefit of front closure bras is that they're exceptionally easy to take off and put on. And they are great bras for those with bigger breasts as they offer tons of support. The larger breasts are supported from the sides, bottom, and wide-set boobs are drawn toward the center. If you want a supportive bralette for big boobs, look for these qualities that can make it easier to rock the cool trend without sacrificing the support that you need.
10. Racerback bra:
It has a supportive band, under your bust, that will be super comfortable and hold everything securely. A wide strap has not much chance of digging into your shoulders, while you'll also have the benefit of a pretty lacy layer peeking out under tanks.
You are going to love this comfortable plus-size bra! It combines comfort and support with chic style. It's time to wake up ladies if you're living in a dream world. These plus-size bras will show you that you don't have to hate having a large bust or shopping for plus-size bras!
Shop from Innerwear.com.au today and change your entire mindset about your beautiful bust and size bras.