Buying Corset, they are a versatile and pretty awesome piece of garment that is both fashionable and practical. A good corset will be strong, sturdy, and made from natural fabric, and can be worn to get the desired shape for your waist. The main intention of wearing a corset is simply to get a smaller waist and larger bottom. These can be worn for many fashion or medical purposes.  These were primarily worn by women, but nowadays the men are also investing in wearing them. A wrong corset can be both unflattering and uncomfortable. When you stretch them, they will not tear, nor cause you any discomfort if you wear them for long.
If you have never owned a corset before, now is a good time to invest in one. Pick the perfect corset from Innerwear Australia.
The staple of a corset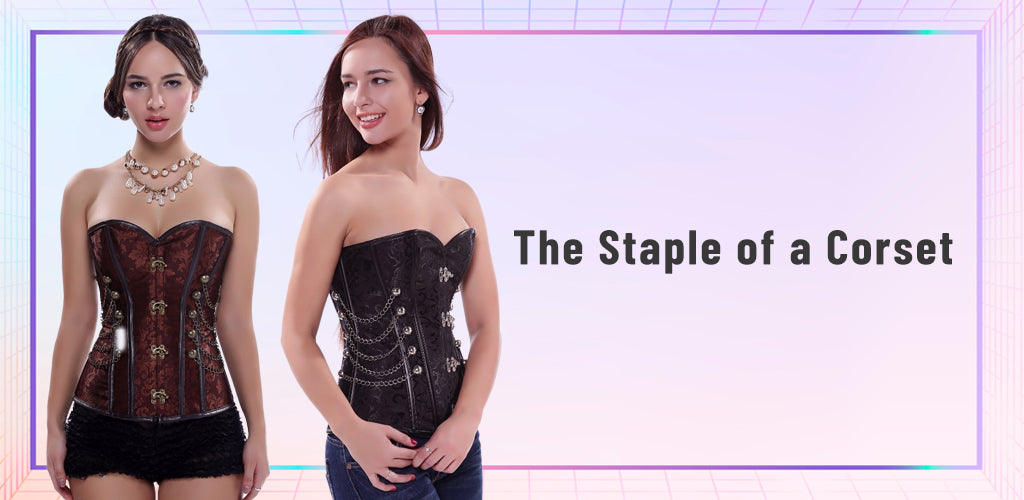 Buying Corset, they are available in different shapes, colors, fit as well as patterns. Steel and plastic Corset Frame "bone" are worn either under or over the clothes, they can be overbust, underbust with less and more amount of curves. Additionally, you can wear them alone or with any other outfit. They also have different styles like zip-up, lace-ups, and eye closures and with a hook as well. Stylish beads, as well as frills, are included as more intricate designs of the corsets, which can accentuate and enhance few parts and suppress different parts of the body. You need to ensure that the corset that you purchase is made of spiral steel boning which allows the garment to shape itself as per the shape of your body.
Check the fit
A woman's steel-boned corset is mainly 4 inches less than their natural waist. For the 32-inch waist size buy a 28-inch corset. As per different brands, the size too varies, when you buy an instant shape range that is often available in dress sizes. You need to ensure to measure your waist correctly before buying corset online.  You need to check all the measurements carefully in the product description before you make a purchase.
The corset should be comfortable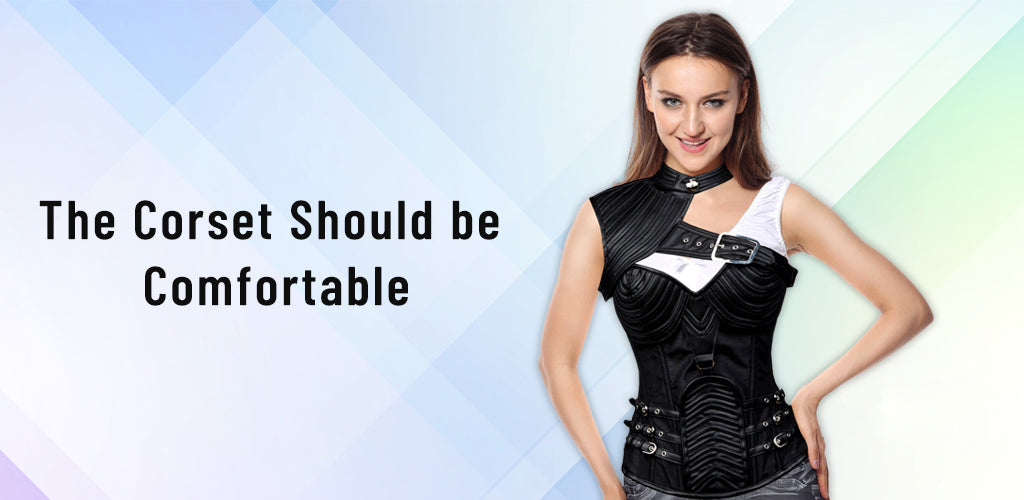 To make a corset a comfortable fit it needs to be designed in the right pattern, for the women to feel confident, the garment has to be well-fitted and support their posture for long-term wear. A good corset has a breathable cotton lining suitable for your skin, so be sure to check the fabric and construction details when buying a corset.
Focus on good quality
The quality of buying corset seams and fabrics should be exceptionally good so that they will not only last longer but also be more comfortable. A good corset is made from natural fabric, is strong and sturdy. They will not tear apart when you stretch nor cause you any discomfort if you wear them for long. The corset that you purchase should be of spiral steel boning, which allows the garment to shape itself as per your body shape.
Pick the right type of buying corset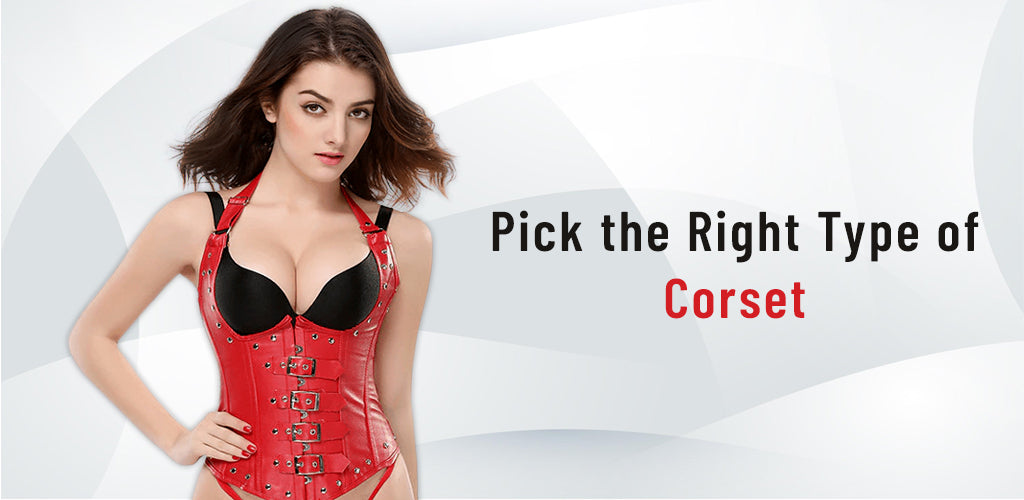 The two main types of buying corset are over bust and under bust, and they are suitable for all body types. However, you need to consider buying an over-bust corset to provide you with extra support if your cup size is DD or more. The over-bust corset is more flexible than the under-bust. An under-bust corset is better for daily use so assess your lifestyle and get each of both to wear them interchangeably as per your need.
Types of buying corset in Australia
Today's generation corsets have been modified as a perfect way to a slim waist and enhance the hips and bust to get that stunning hourglass figure. The confidence that the corset gives, is simply loved by the women. Regular usage can help you to provide correct posture and enhance your self-esteem. Different types of corsets are available according to body shapes or silhouettes, size, length, or position.
Buying Corset? Have a look at the main types
1. Underbust corset.
The under-bust corset starts below the breasts and ends at the beginning of the laps. They can be worn as fashion accessories over the clothes or as supportive undergarments. It can be worn as under bust, over almost any dress or skirt. Underbust corset offers an hourglass shape but doesn't offer support for the breasts. They are great for posture as they offer back support just like over busts. They are flexible and you can get simple cotton underbust and use it for a million different styles and outfits. Popular types of under-bust corsets are as below.
Longline: These types of corsets are designed for women with long torsos. It goes over the hips and provides the most coverage.
Cincher: It is shorter on the sides but long at the center, front and back.
Bodice: It offers the most coverage for the back and the shoulders. It has straps and ends that are around the natural waist.
Wide straps under busts: This type of under busts mostly comes in the halter or cross-back style and is perfect for women with wider shoulders.
2. Overbust Corset
This style of corset starts right under the arms and ends above the hips. It lifts the breasts thereby reducing the waistline. It can be worn every day or to an elegant evening event under or over your clothes. It offers great support for the back. Overbust corsets are not versatile and have only one style with them. The most common types of over busts include.
Lingerie corsets: It has a more divulge design and is usually made with details like silk, lace, and beads. They come with G-string and detachable or built-in garters to hold up the stockings.
Cupped corsets: These types of corsets are the ultimate choice for women with larger breasts, and have built-in feature pads. They offer ample support.
3. Mind bust corsets:
This style of torso starts from the mid-bust and smoothes down to the torso and the hips. It supports the breasts without a push-up effect. Get a smooth, long columnar silhouette. You can sit comfortably as its bottom edge extends to the low hip, and its boning stops a bit higher.
4. Waspie
A waspie is a shorter under-bust corset that sits around your torso to pull in your waist, and it can also be considered to be waist trainers, have the fullest freedom of movement possible, and offers the same sexy waistline as a regular corset. It can be used to deliver more permanent results to reduce the waist size. You can wear them under clothing or as a fashion piece over dresses blouses and tops.
5. Hourglass corset
It is the classic Victorian corset and one of the most traditional designs of corsets. It is intended to give a perfect hourglass body shape with a very small waist. It troubles free the waist without compressing the ribs. The hourglass corset has a sweetheart-shaped or straight neckline and it can be under bust, over the bust, or mid bust. This corset is the best for superior comfort, ease of wearing, and optimal waste reduction.
The fabric of the ideal buying corset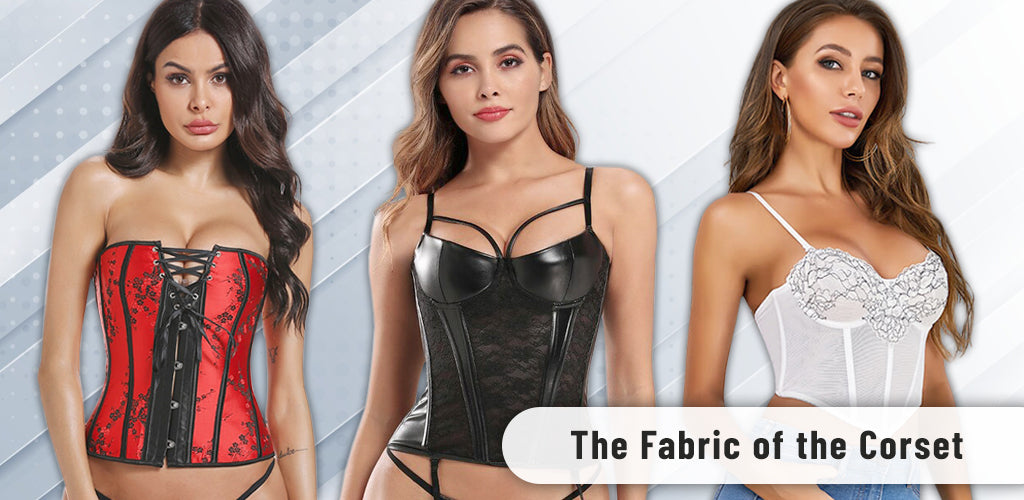 You need to find fabrics for corsets that make attractive undergarments, as well as provide the support and durability required for daily shapewear. Here is the best fabric for corsets that needs to be considered.
Cotton 
The cotton corset is ideal for garments as it is the strongest and most durable fabric, stiff, robust and cheap. It stands up to repeated washings and corset boning has a hard time poking through it. It is available online. In early times linen was considered the best material for a corset as it was lightweight, breathable, durable, and affordable. These days it has become pricier and not readily available.
Satin
Satin textile is a good fabric that you can fashionably wear your satin corset on the outside of clothing as a stunning accessory to a wide variety of outfits and it also gives you more flexibility. Do not opt for the cheap, thin satin, it's not going to stand well to wear and tear.
Brocade
It is a thick, woven textile that gives an elegant appearance, truly eye-catching addition to your wardrobe. A brocade corset can be worn if you want to show off.
Mesh
Mesh is practical and stylish. They are exquisitely lightweight, breathable and make them ideal for use during warm, summer months. You can even wear it under lightweight tees and dresses. Mesh corsets of these materials are extremely dashing when worn over other garments as they allow the colors and patterns underneath to peek through.
Leather
These leather material corsets are a bit hot and you can reserve them for colder months. You can be lined up with cotton and another breathable fabric. Few corset materials are sturdier, more supportive, and long-lasting than cowhide or lambskin. Get both stiff and nimble options that can be bulky under clothing, look fantastic over tees, dresses, and button-down blouses.
Corsets for different occasions
Corsets can be worn on different occasions to achieve an hourglass figure, some women opt to wear a corset as part of a costume to perform on stage such as burlesque dancers. While some women choose a corset as part of their everyday attire. Corsets are completely safe to wear and get the right size of the corset to achieve a particular look.
If you are looking to buy the best corset online from Australia with different colors and styles. Visit us and get the best price for the corset in Australia.