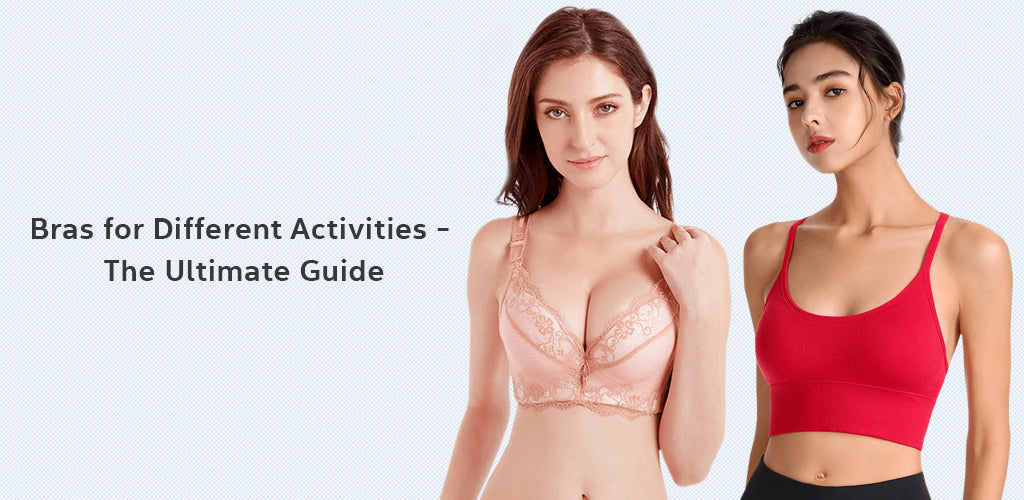 The bra is essential lingerie for every woman, no matter how much you hate their pokes and stabs, you just can't do without their lift and support, and also makes us feel awesome and super comfortable, so why not grab bras in all their functional, gorgeous glory. With so many types of bras to choose from, that combine functionality with aesthetics women often isn't sure which ones to go for. These combinations are good for women's health as well as their confidence. Different Activities Bra or specific the right bra types can magically increase the appearance of your outfit, whereas the wrong one can spoil your entire look.
You can explore the entire range of what Innerwear.com.au has to offer when it comes to enhancing, supporting, and simply letting you be you!
So Here is an Ultimate Different Activities Bra Guide, Read on!
Types of bras
Bras can be divided into 4 types based on their design like padded, non-padded, wired, and non-wired. Find perfect comfy bralettes for home as below
Comfort must-have bras
These bras are designed, created for one main purpose of ease and comfort. You can lounge around at home with them in your pajamas, it also gives a decent covering. This Different Activities Bra style doesn't go deep into our skin or create uncomfortable bulging in all wrong places and doesn't slip off from our shoulders at inappropriate moments. They can be a real game-changer when it comes to supporting, softness and smoothness. Here are Innerwear Australia's top three comfy bra options.
Comfy Home Bralette
Bralettes fabrics are gentle on your skin and provide support from the shoulder. This Different Activities Bra provide ample coverage, amazing support, perfect fit, beautiful appearance, and no nipple show due to its double-layered. To get maximum support and deep fronts for backless/low necks go for a bralette with low broad back bands.
Non-wired Bras
Different Activities Bra is ideal, at home smartly manufactured to sit flawlessly and give you shape, support, and comfort that last for a long time. It has amazing styles to chic patterns. They enhance the natural shape of the breasts. These non-wired bras are perfect to style with any outfit. Non-wired bras with lace and net fabric all over give full coverage.
Non-padded bra
Non-padded bras do not have pads attached to their cups. They are made with ultra-soft lingerie fabric and take the shape of your natural bust. They are available both in a seamless and cut version that fits well for your everyday attire. Women with bigger busts love to have non-padded bras, as they further do not wish to enhance their breasts. They come in both wired and non-wired versions depending on an individual's preference. The non-padded bra is flexible, women with fuller or lesser breasts both can rely on non-padded bras for proper bust support.
Non-wired basic bras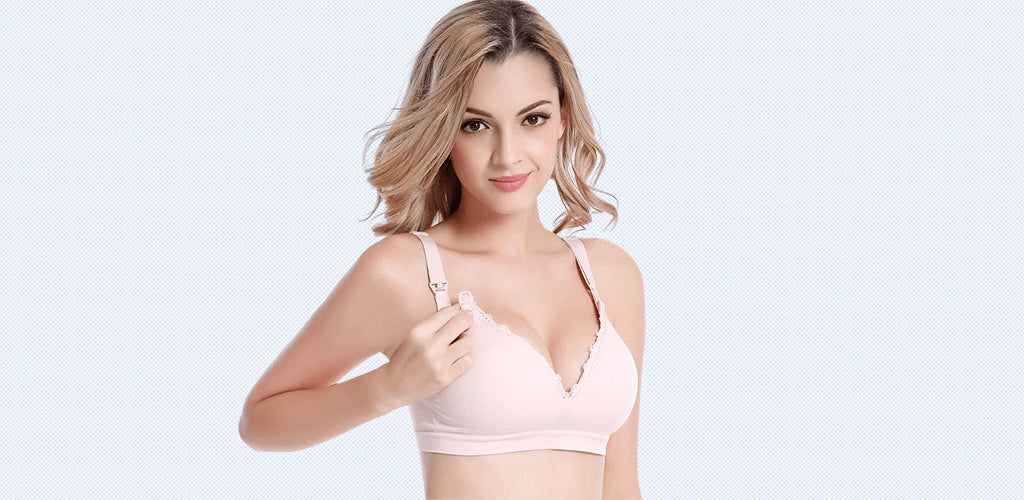 This kind of bra doesn't have a metal underwire in the cups, no padding, so nothing to restrict movement. They provide optimum flexibility and comfort. The elasticity of the band and straps offers support to your breasts. They are good enough to sleep in are perfect for comfort.
Sports bras
Sports bras are constructed for exercise, they offer extra support, minimize breast movement and handle moisture well. Sports bras are designed to help stop your breasts from moving while performing physical activities. The typical sports bra is crafted to prevent your breasts from bouncing in all directions as opposed to regular bras that only counter gravity.  As they are made of moisture-wicking microfiber and terry linings materials which are comfortable to handle sweat better than popular bra materials like nylon and satin. You can concentrate fully on planks and burpees, so there is no chafing or pain.
Medium-Impact Sports Bras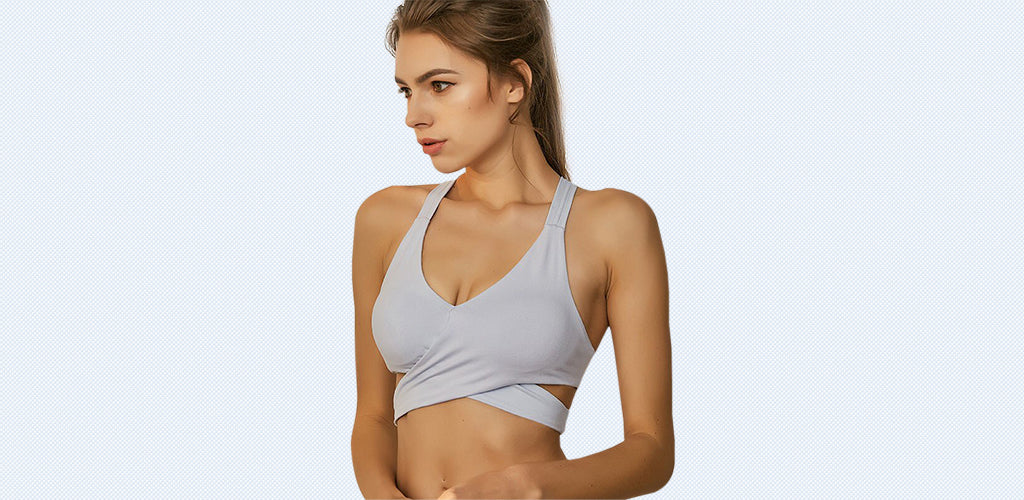 They are crafted with an extra level of support for people of all cup sizes. This kind of bra comes with a slight degree of compression and fits tightly to the body for additional support.
High-Impact Sports Bras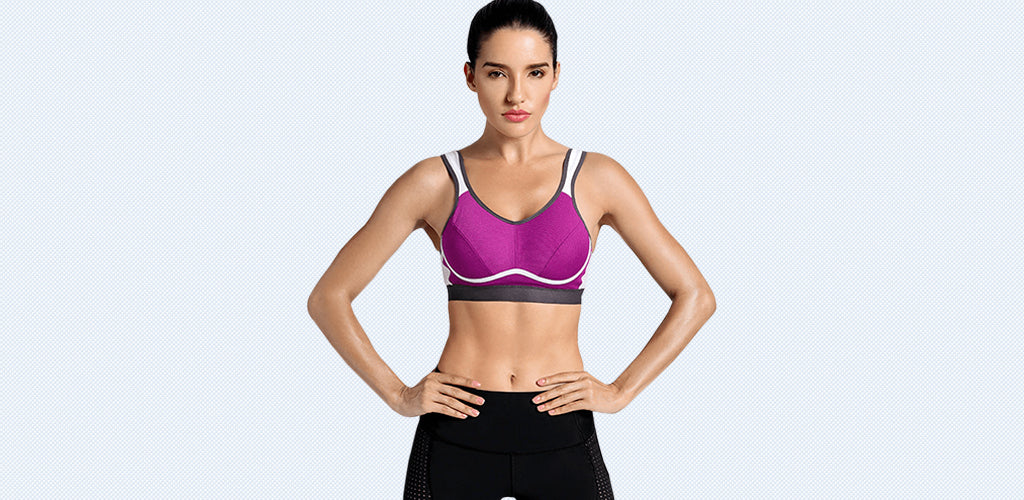 They are good for high-intensity workouts, when you exercise your breast doesn't go up and down. and have three-dimensional movement. High impact sports bras help keep the structure of breasts intact, without the damage to Cooper's ligaments with excessive breast movements. These are comfortable bras for high-motion activities like running and mountain biking.
Front open bras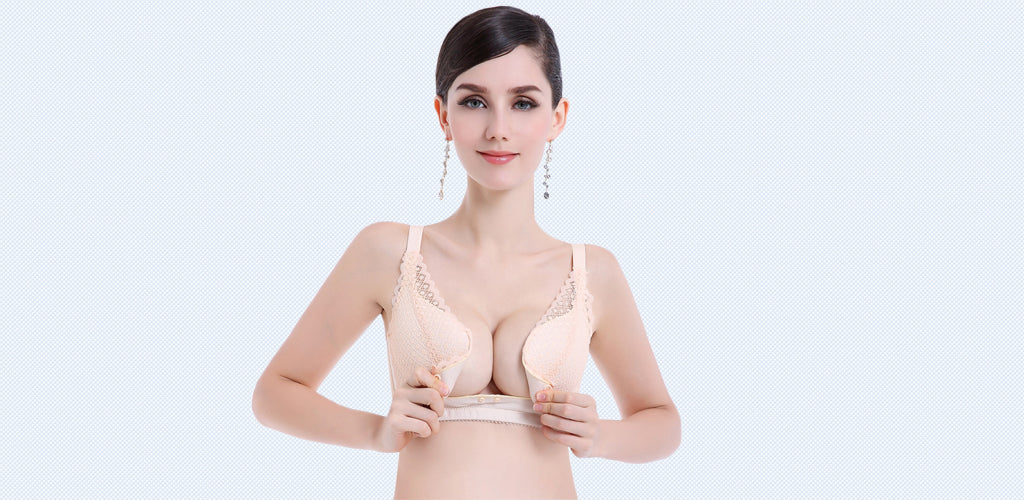 Front open bras are made up of a clasp at the front between your breasts. They are designed for women with mobility and shoulder issues, as they are unable to fasten their hook at the back. These kinds of fashion bras are comfortable and easy to use as the right lingerie with your dress. It saves you from clasping the hook at the back.
Stick-on bras
A stick-on bra gives you free lead to wear backless and plunging styles. These bras perfectly combine the concepts of looking good and feeling comfortable. They are available in different sizes, colors, shapes, and coverage. It gives a perfectly seamless look that women often want in their lingerie. It provides the perfect round shape from all directions to your breasts, excellent cleavage, prevents unnecessary movement and bouncing of your breast, under steep and slinky clothes. They offer the support of an invisible bra.
Strapless, backless bras 
It is the type of innerwear that is designed to support and cover the breast. Strapless and backless bras are also known as stick-on bras, sticky bras, or adhesive bras. When women want to wear backless dresses, low cut or off-shoulder necklines, wear a strapless and backless bra to avoid visible shoulder. These are mainly made of silicone, polyurethane, or similar material.
Strapless Bras
A strapless bra is manufactured, to be worn with no shoulder straps. They involve design features like silicone or rubber lining to prevent slippage and help to offer support. It also includes a set of straps that can be curved on in a variety of ways. They rely heavily on your under-bust measurement to support your bust, and to know the correct size. Some strapless bras also have a set of straps that can be hooked on in a variety of ways. Strapless bras have done away with battling straps, extensions, back wires, and bands. The new alternative of this glue bra gives girls a more natural appearance. The cups have been paired using a very powerful adhesive, which can stay on with hours of action and are water-resistant. They are secure for the skin, even when used regularly.
Transparent Back Bras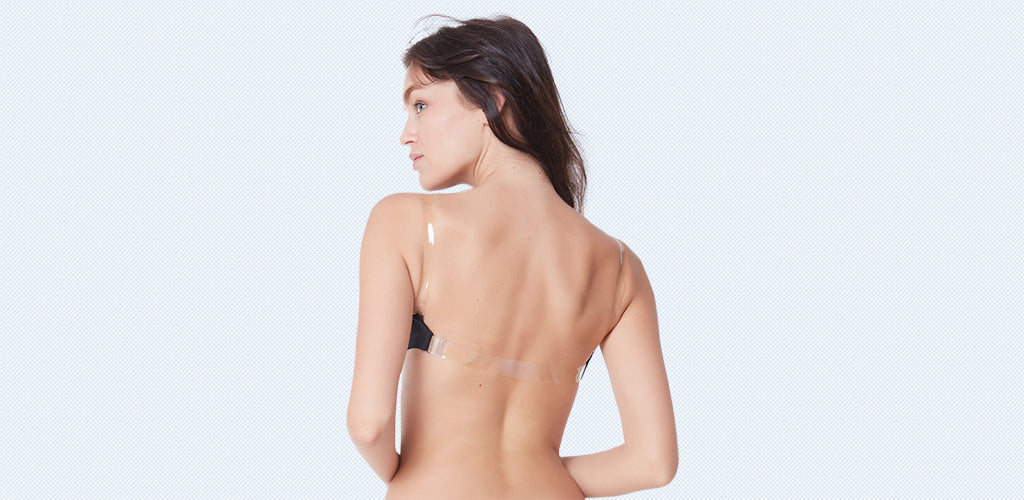 The transparent back bras have back straps and shoulder straps. These straps go unseen under backless and strapless clothes and give a clean and smooth look. This style of bra can be worn with dresses or tops that have deep neck style or that come in noodle straps or sleeveless. By wearing this kind of transparent bra you can flaunt all your gorgeous off-shoulder and backless outfits without any problem. The bras with transparent straps almost mix with your skin tone and appear if there is no strap. These amazing transparent back bras save you from those awkward situations.
Tube bras
This kind of Different Activities Bra is a strapless strip of stretchy fabric with a thick band on top and bottom to hold it in a better manner. They are also called bandeau bra, which is similar to a strapless bra but doesn't have any closure. It is an easy-to-wear slip-on bra that usually comes with removable pads. It is the most comfortable bra style for delicate women. A tube bra without straps is a very famous style. A padded tube bra with straps can give you proper lift & support. As they are technically non-wired bras, they can never hurt or poke you.
Pretty Back Bras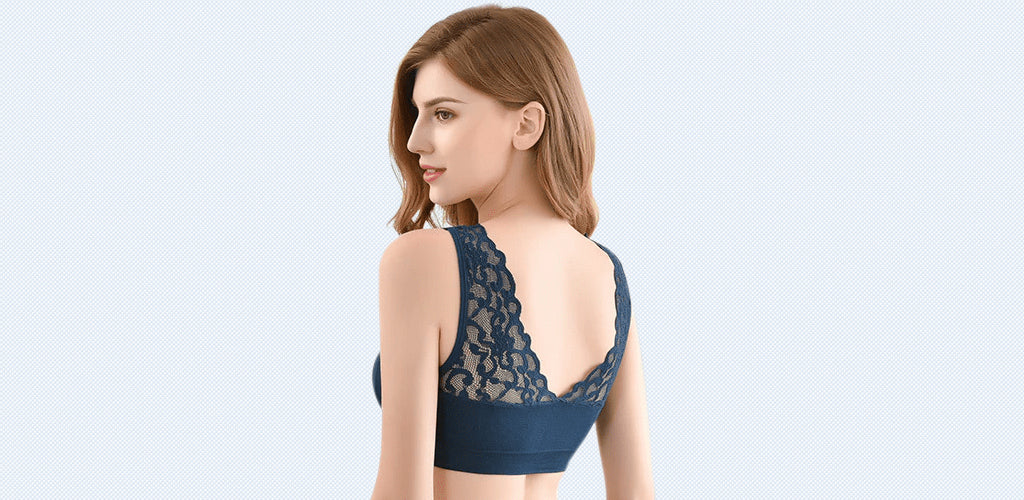 Pretty back bras are crafted with a balcony-like neckline to cup your breasts from below while pushing them up. It is one of the sexiest bra styles that give a firm and rounded appearance to your breasts. This kind of bra gives all the support of regular bras due to its clear back strap, ultimate comfort underneath your backless outfit. It is completely undetectable as the hook and eye fastening are cleverly hidden away on one side.
Bras for Office Work
Different Activities Bras for office work provide excellent support to breasts and enhance your comfort. They are specially designed to offer incredible support to breasts as well as shoulders. Women with heavy breasts can improve their posture.
T-shirt bras
This style of Different Activities Bra has a seamless and smooth cup that can be worn under body-hugging stretchy clothes like T-shirts, without revealing any bra lines, seam, and unevenness. It allows you to be comfortable, and have better shape without any seams. These kinds of bras are not only for T-shirts but are also good for everyday wear. T-shirt bras are great, when you wear professional clothes at work, even with the casual clothes that you were on weekends. They come in a different range of designs including both wire-free and underwire.
Push-up bras
Different Activities Bra in which Push-up bras keep the breasts placed upwards and closer, they also enhance the cleavage. To support the breast and increase the volume, the padding beneath the bra is mainly made up of foam or silicone gel. A push-up bra is more outstanding, your breast appears full and intact. It can be good for any outfit and give you a desirable look. It gives youthful appeal without compromising on comfort.
Well, this is all for now, go for the right kind of bra based on the activities you like to enjoy. Some of the bras are a must-have and some are bare essentials, they might be for a special occasion.
Explore innerwear.com.au the perfect bra type is there for you for different activities and occasions.