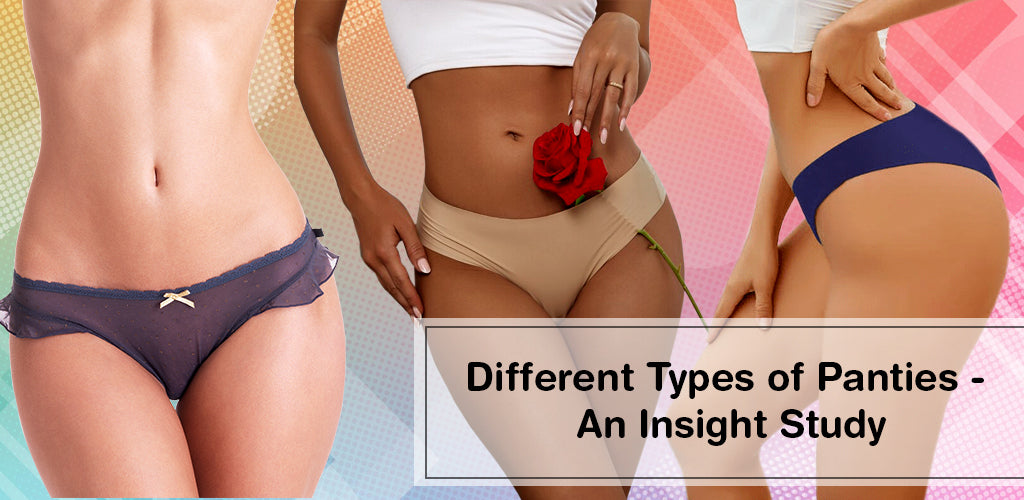 As women, we are often very considerate about our outfits and leave no stone unturned to get the best out of them. But, little do we know panty types and when to wear them, as innerwear is as important as outwear. Choosing the correct types of panties can make or break the entire look and feel of your whole outfit. So it becomes necessary to understand that different types of panties for ladies are more than just a bare essential.
When buying types of inners for ladies, if you're loyal to one specific style such as thongs, bikinis, or briefs then you're missing out on the many different panties styles and types for women. We understand since there are so many options, it can get massive if you're trying to make a change or just want a different style. The right pair of underwear can boost your confidence and gives you comfort. The underwear that you purchase must fits you properly. If a style is too tight, there can be rashes, chafing, and irritation. No matter how much you compromise on your wardrobe, your innerwear holds the comfort of your days and requires careful consideration of how and what to select when you shop for them.
Let's have a deep dive into different types of underwear styles for women and their top picks for each style.
The most common panty types for women
Thongs panties
In this Panty Types, A thong has just a strip of fabric in the back to stop panty lines from showing through clothes; it gives the least amount of coverage. This sensual style sits almost three inches below the waist and provides minimal butt coverage with a triangular patch at the front. They are safe as long as they're not too tight. The right thong is with a cotton crotch and non-chafing G-string and fits well. When you wear a thong, your panty lines are not visible, as there are no bumps on the edges and they stay hidden. Thongs panties are great options for tighter clothes; if the material or size is not for you then it can be uncomfortable. Crotch-less styles in thong can add more glamour if anyone wants to try for a honeymoon.
Hipster panties
This style panty types means hipster sits right on your hips, a little below a waistline, giving more coverage around the hips and wider panels of fabric. They are super comfortable. These are also known as hip-huggers as the waistband sits on the hips. They're less bold than other styles with lower-cut leg holes. Hipster panties are pretty perfect for low-rise pants and jeans, it minimizes the risk of accidentally exposing your underwear.
Bikini panties
Bikini panties cover the essential parts of the body. The front and back are connected with a narrow band. Bikini cut underwear has a lower rise on the hip and a higher cut on the legs and still offers plenty of coverage on the backside. It contains a triangle shape in the front and the back. This style of underwear pairs well with nearly every outfit. They have modest butt coverage and semi hi-cut legs. Bikini Panty Types are ideal for physical workouts. It is made of an opaque waterproof fabric ideal for swimming.
Seamless panties
This style of panty types is the perfect match if you hate panty lines and don't feel comfortable without full coverage. It is made of special fabrics that don't have stitches and are comfortable. The best option for not only tight outfits but everyday wear. These seamless panties are unbeatable in terms of comfort and don't have any visible seams with no stitches on them. This is one type that we can have more of.
Tanga panties
These style panties are moderate coverage European panty silhouettes that have a greater back coverage than a thong but narrower than a bikini. You can wear tanga panties with tighter outfits like pencil skirts and body-hugging dresses. These panty types can be worn as swimwear, beachwear, and loungewear.
Boyshorts
It's comfortable and similar to shorts and is especially great if you want super full coverage, on the front as well as back. These are unlike regular panties, which are rectangular on the thighs. They are very similar to hipsters but have lower-cut legs. Boxer brief will be very short with the waist sitting by the hip but with full coverage on the back and the hem will be almost on a level with the crotch. This panty types is very functional and amazing to wear under loose skirts or flared dresses, leaving you comfortable and confident.
G-string panties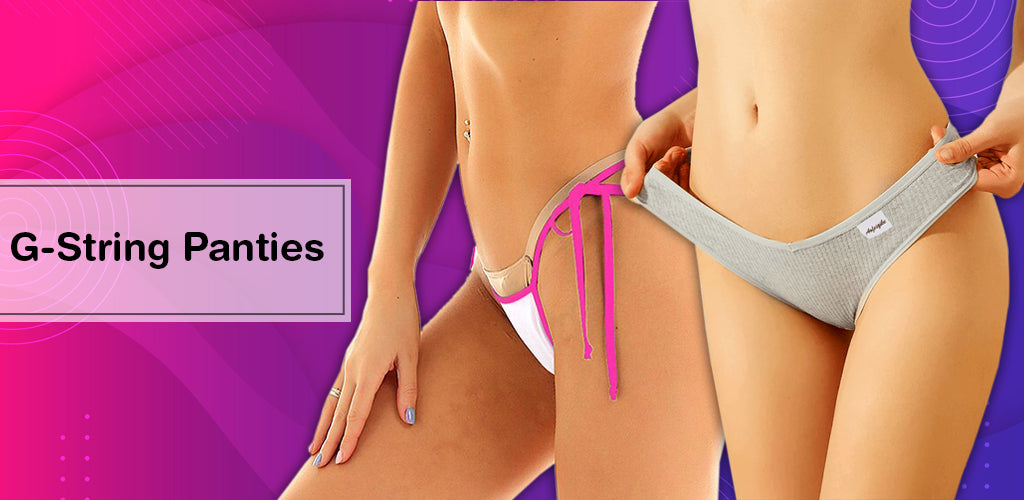 These style panties are very similar to the thongs, very intimate, and provide less coverage. The front and back fabric directly connect to the waistband, a small string. This style avoids the panty line in tight-fitting clothes. They're meant for times when you would like to go commando and also would like to have some sort of coverage. A perfect pick when you want to spice up things a little bit!
This calls for some panties shopping for sure!
So, now you know what are the different types of panties? Well, believe it or not, as days go by, more new styles of panties are appearing! On Innerwear.com.au, you'll find some fantastic lingerie and panties from the best brands! Take a look and find the perfect style that fits you!