Look beautiful, stay beautiful. Every woman has a desire to look stylish not only from the outside but also from the inside. It might feel that getting the right types of lingerie is just not possible. However, there is no right way to look stylish, unique, or be. Wearing lingerie that makes you feel comfy is very important irrespective of the trend. What makes you feel comfortable is the only right way of dressing. There is en number of varieties of lingerie available in the market. Are you unsure of what type of lingerie you want to buy? Being Australian and a beach lover one must have a good piece of swimwear or beachwear in their wardrobe along with types of lingerie. There is an array of types of lingerie that suits different types of bodies and sizes no matter whether it is S or XXXL.
Women Lingerie Australia:
Now your set of lingerie is just not constricted to only the bedroom. Exploring your taste is very necessary. Along with beachwear or swimwear that all Australian beauties have in their wardrobe, they also must have a sexy and stylish set of lingerie in their collection. There are many brands that provide you with the best lingerie:
Bras N Things
Bendon
Bluebella
Rose and Bare
Berlei
Nancy Ganz
Sandra Silk
And many more
There are various fabrics in which types of lingerie are available:
Satin, Lace, Silk, Sheer Fabric, Rayon, Organza, Nylon, Polyester, Spandex. Each fabric has its own quality. Select the one that makes you feel comfortable and unique. Now look fabulous by selecting the best in the market. Along with the above, cotton underwear is also in trend as it is the best companion for summers. It gives comfort and absorbs sweat making you feel dry and relaxed on a hot sunny day.
Do you need plus-size lingerie and are worried about whether it will fit your plus-size figure? No worries, now lingerie is also available in plus size and in the type of fabric you desire to wear. So look sexy no matter the plus size.
There are different types of lingerie available:
Bikini
It is summer all year round and everyone is on set for their beach trips. Wearing the best bikini is every woman or girl's dream to look sexy on the beach. There are varieties of bikinis available for the Australian beauties who love beaches, according to their body shapes and sizes.
One-piece swimsuit
Tankini
Bandeau
Monokini
Skirtini
Trikini
Bodysuit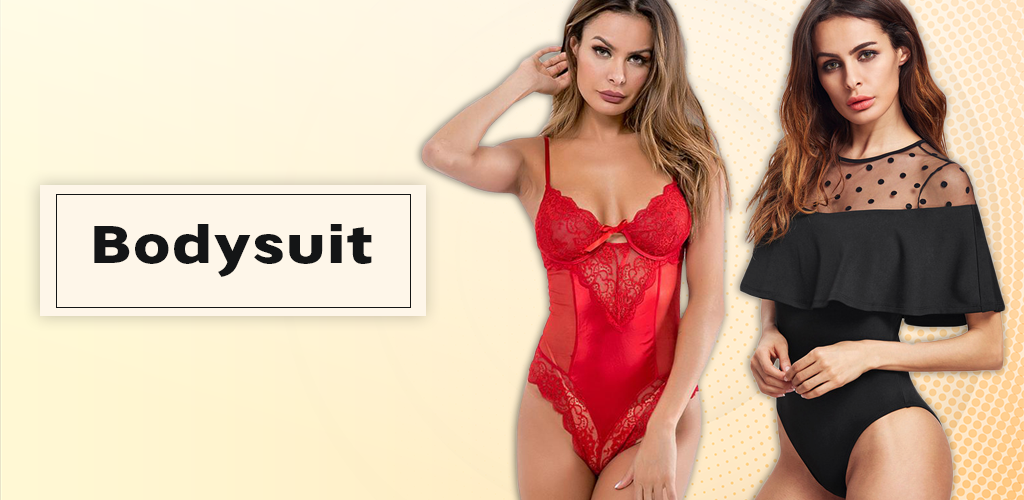 It is normally worn under a dress or skirt giving a smooth fitting and support making you look sexy and stylish. It is can be worn as an active garment, undergarment, or foundation garment. It looks like a swimsuit but it is not. Bodysuits may have sleeves depending on the shoulder straps and collar styles. Textile bodysuits are made of spandex fabric for giving a better fit to the shape of the body.
Bra
This is an essential base garment for every woman. It gives the proper shape and fit enhancing your look and making it more confident. The right size and fabric are very much needed to choose a favorite one. One should feel comfy while wearing it.
Panties
No wonder it is the most important part of women's undergarments. They are the understructure of your look. Just like clothing, it comes in different shapes and sizes. But how to choose the right one? There are varieties of panties like bikini, Hipster, Thong, Brazilian, Full Brief, Seamless, and High-waist.
Bustier & Corset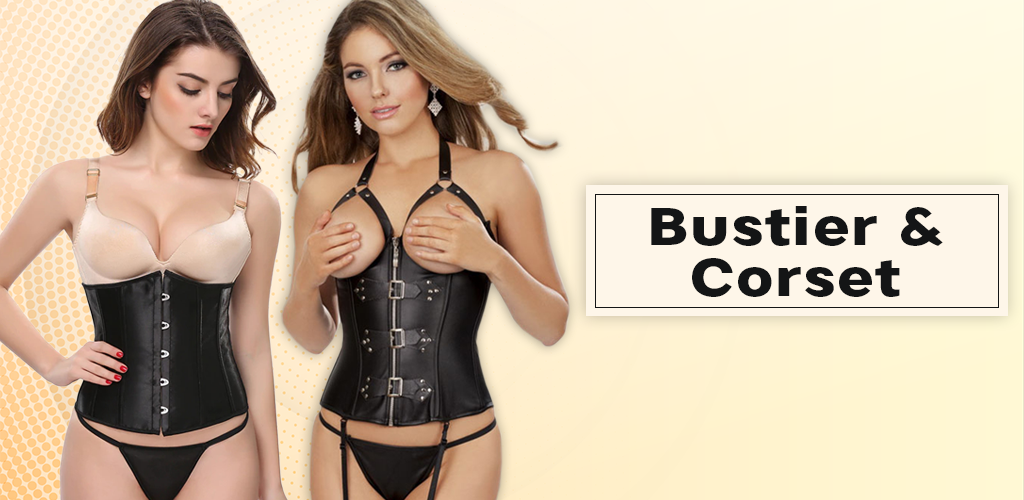 Both the bustier and corset have similar characteristics. A bustier is a famous alternative for corsets. A bustier is more comfortable and cheaper compared to a corset.  It gives grip to the wearer's body and defines their curves. The corset is a support garment worn to hold the torso and give it the desired shape. It is typically made by a corset maker and fitted to the individual wearer.
Garter and suspender belts
In brief, garter or suspender belts are used to hold stockings and also for lingerie worn around the waist. You can either wear one garter belt for holding the stocking. It has many clips to hook the strap.
Brief Sets
Are not comfortable wearing fancy lingerie? Then you always have an option for brief sets that are in since grandma's time. It gives full coverage, comfy, and support. No worries about it peeping out of jeans due to the waistband.
Shapewear
Shapewear has always made a difference in your appearance. There are various types of shapewear available in the market: corset, bra, camisole, sari, waist cincher, and more. Now you can look slim instantly wearing a shaper.
Nightwear
There are many styles and fabrics for nightwear. Many brands provide different types of nightwear. From cotton to lace, it depends on your choice. Like pajamas, pajamas, nightgowns, sleep shirts, shorts and tees, camisoles, night robes, maxi dresses, and baby dolls.
Sportswear
Sportswear is specifically worn for sports or any physical exercise to make you feel comfortable and safe while doing it. Sports fabric depends on the intensity of exercise to be performed. It mainly includes tracksuits, shorts, T-shirts, swimsuits, wet suits, ski suits, and leotards depending on which sports you are in.
Tube tops
Since the 1970s, tube tops have become popular among women. Wearing it makes you free of the straps peeping out. You can wear it solely or even with a transparent top or off-shoulders. It acts as both tops as well as your base garment.